Kathryn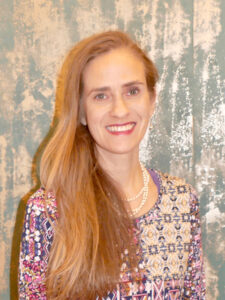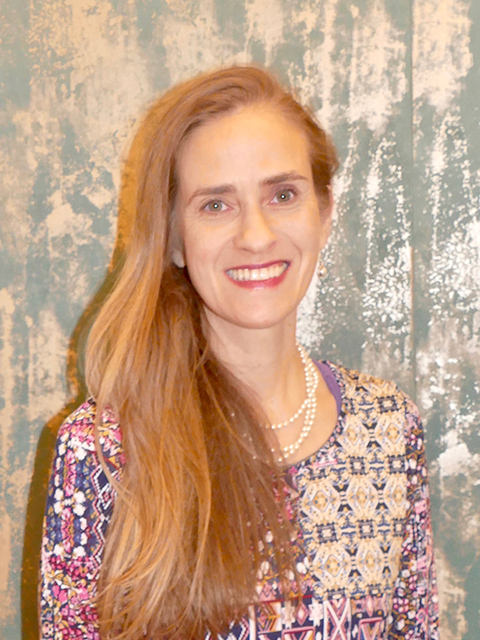 Kathryn is a Licensed Esthetician with over 20 years experience in resort spas, cutting-edge skin care studios and Holistic Healing environments. She continues her education with the most current skincare technology and industry techniques. She specializes in both organic and clinical skincare, makeup, color coordination and treatment. She is also a Certified Massage Therapist, Yoga Instructor and Ayurvedic Medicine Specialist, focusing on nutrition, herbal remedies and lifestyle techniques for anti-aging and wellness. Her dynamic treatment style is thorough and her massage will leave you feeling rested and relaxed. She customizes each treatment to address your specific needs and will always share with you the best ways to maintain healthy, gorgeous skin.
Sarah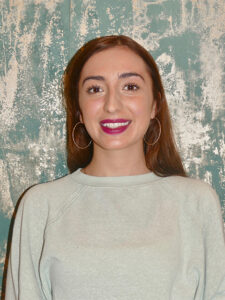 Sarah is a dedicated, passionate Licensed Esthetician who specializes in holistic integrative skincare for inner and outer skin health. She trained at the award winning Bellus Academy, beauty and wellness institution, of San Diego in Medical Esthetics mastering advanced medical and holistic skincare techniques. She is certified in Diamond Tip Microdermabrasion, Hydra Facial, as well as advanced Organic skincare and Anti-aging peels.
She is well versed across the skincare spectrum having worked both in Med-Spa and Boutique settings. She applies a holistic approach to skincare and beauty by integrating pure nutrient based and cosmeceutical skincare with massage techniques certain to relax even the most sensitive nervous system. During your appointment she will help you design a skin care program to address specific concerns and tailor it to your lifestyle.
Janet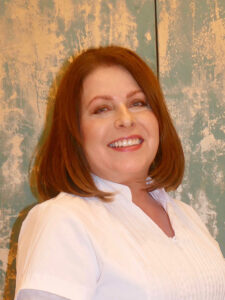 As both a California-licensed Acupuncturist and Facialist, Janet has been helping clients achieve their wellness and aesthetic goals for more than 20 years. As a holistic practitioner, she embraces a deep commitment to supporting the skin and body in a natural way, providing personalized services that encourage radiant, glowing skin, good health, and graceful aging.
As an experienced Aesthetician with a background in dermatology and natural medicine, Janet offers in-depth knowledge of skin health and a variety of effective treatment modalities for every skin type. She has written extensively on the complementary and alternative medicine treatment for common skin conditions as a contributing author to a medical textbook for dermatologists. As a natural health professional, her expertise in Functional Medicine and nutrition, botanical medicine and integrative wellness provides preventive care and maintenance as well as targeted support for chronic health concerns.
Massage and Body Therapists
Elena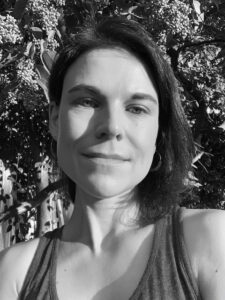 Elena is trained in both Massage and Traditional Chinese Medicine (TCM). Her work is integrative and supports the body's energetic system- a self-regulating network of subtle forces that are the basis of our health and vitality. Her Swedish and deep tissue massages integrate the meridians of the body that corrects blockages and imbalances of the energetic pathways, the same pathways followed in an acupuncture treatment.
While working in a chiropractic clinic Elena took her understanding of anatomy and the fascia to the next level, but also streamlined her work on the Meridians and the Five Element Medicine while working at a local acupuncture center. She provides all services on the menu and tunes in to your system to provide a customized, complete treatment experience.
Cynthia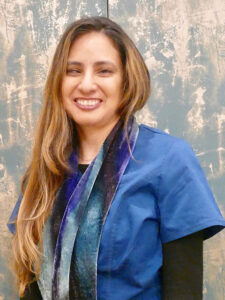 Cynthia began her massage career in 2004 after graduating from the McKinnon Institute in Oakland CA. Her sensitivity to the client and perfect management of pressures keeps them returning time and again. She specializes in Swedish Massage, Deep Tissue, Thai Massage and Shiatsu techniques.
She integrates the subtle techniques of Cranial Sacral therapy and Custom Aromatherapy to round out a safe and relaxing experience, creating a deeper sense of peace and calm for her clients.
Her personal interests include yoga and a Holistic vegetarian lifestyle.
Thomas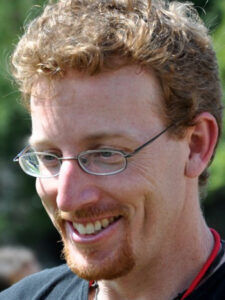 Thomas is a highly skilled massage therapist with over 20 years of experience in bodywork. He graduated from the International Professional School of Bodywork of San Diego in 1991. He continued studies in Colorado at the Center of Advanced Therapeutics in 1997.
Thomas's work ranges from both therapeutic styles of Myofascial release as well as Hellerwork influences into deeply relaxing Swedish and Esalen massage depending on what you are most needing during your visit. With years of experience guiding his touch, he will craft a unique session sure to please.
With each appointment Thomas takes a thorough assessment of your current needs as well as listening intuitively to what your body is communicating, inviting its wisdom to guide each session.  He draws on his deep understanding of the body and it's needs to help facilitate your individual journey back to balance.
Additionally, Thomas enjoys a holistic lifestyle as well as being a talented dancer, artist and designer.