Acupuncturists & Ayurvedic Specialists
Emily 
MS, LAC,  Acupuncturist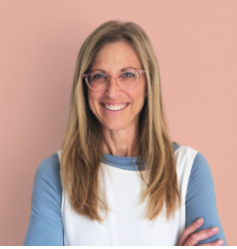 Emily has been practicing as a primary health care provider and licensed Acupuncturist in Classical Five Element Acupuncture/Traditional Chinese Medicine and Chinese Herbal Medicine for over a decade. She holds specialty certifications in Acupuncture for Fertility, and Integrative Nutrition. She is licensed with the California Board of Acupuncture and board certified nationally with the NCCAOM (National Certification Commission for Acupuncture and Oriental Medicine).
Kathryn
CMT, CYT, Ayurvedic Specialist, Licensed Esthetician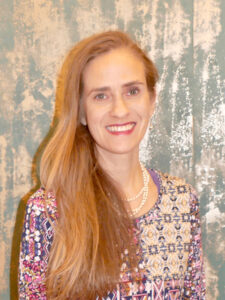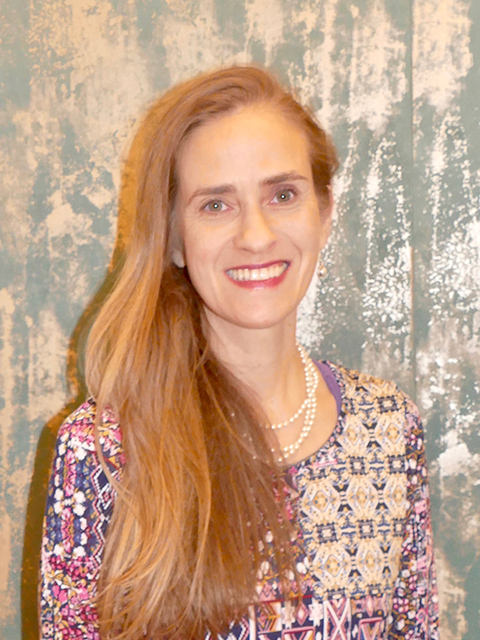 Kathryn is a Licensed Esthetician with over 20 years experience in resort spas, cutting-edge skin care studios and Holistic Healing environments. She continues her education with the most current skincare technology and industry techniques. She specializes in both organic and clinical skincare, makeup, color coordination and treatment. She is also a Certified Massage Therapist, Yoga Instructor and Ayurvedic Medicine Specialist, focusing on nutrition, herbal remedies and lifestyle techniques for anti-aging and wellness. Her dynamic treatment style is thorough and her massage will leave you feeling rested and relaxed. She customizes each treatment to address your specific needs and will always share with you the best ways to maintain healthy, gorgeous skin.
Natalie, 
LicenSed Esthetician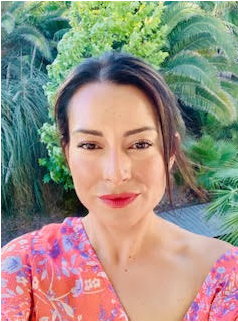 Natalie is an excellent skin specialist with over 15 years of experience in the Esthetics field. She is a California state Licensed Esthetician. Her passion for skincare has fueled her career to work a vast spectrum from Natural and bio-available products to clinical skincare as well as being versed and experienced in working with Medspa nurses and clients. She helps her clients with all-inclusive home skincare regimens of healthy products to achieve glowing skin whether it's problematic or sensitive to reversing signs of aging. At Sundhari she utilizes organic skincare and concentrated vitamin based dermaceuticals to achieve the best results for her clients while integrating modern holistic technologies for anti-aging. Treat yourself to a facial with Natalie. Her signature massage techniques will leave you relaxed while her educational skin care tips will give you the tools you need to maintain the results.
Holly
Licensed Esthetician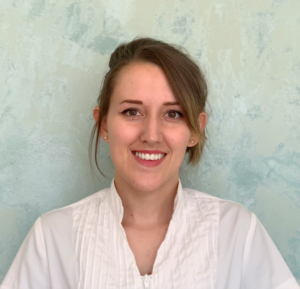 Holly is a Licensed Esthetician with over 9 years of experience in the beauty industry. Her mother was a passionate Cosmetologist and inspired her at a young age to go to seek a Cosmetology career. She decided to become an Esthetician and graduated from Milan Institute of Cosmetology in 2012 studying Skincare. She previously worked at Nob Hill Spa at the Huntington Hotel in San Francisco, and other reputable spas and skincare centers throughout the San Francisco, Bay Area. She specializes in waxing, chemical peels, hydra facials, lymphatic drainage, microdermabrasion, LED therapy, and oxygen treatments. She has a passion for skincare and desires to help her clients find solutions for their skincare needs. Our clients also love her massage and genuine personality. Outside of work, she is a beauty content creator who loves reviewing makeup and skincare lines, creating digital art, and spending time with her cat, Oreo.
HANS
CMT, CYT,orthopedic massage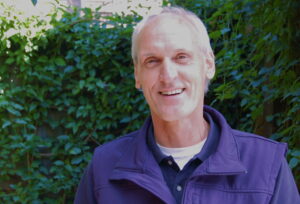 Hans is a well-rounded and gifted massage therapist with over 25 years of experience in bodywork. He graduated from the McKinnon Institute in Oakland California as well as the Novato Institute of Somantic Research in Novato CA and the Accupressure institute in Berkeley CA to name a few.  His experience includes notable luxury resorts as well as integrative medical clinics.
Hans therapeutic techniques range from deep tissue, connective tissue/Myofascial, Orthopedic and Medical massage therapies for pain management.  He integrates relaxing Swedish Esalen massage, Sports massage, Accupressure, Ayurvedic, Shiatsu and Thai Yoga stretch massage for maximum relaxation and benefits.
Hans is thorough and tunes in quickly to each guest's needs assuring his clients satisfaction.
Additionally, Hans is a Watsu Therapist, Yoga and Qigong instructor as well as a Naturopath trained in Germany.
Catherine,
Massage Therapist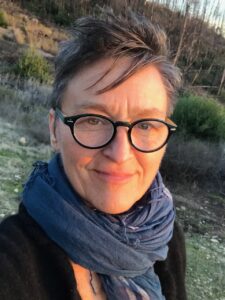 Catherine is a talented and caring certified massage therapist who's been practicing massage for over 20 years and has cultivated many dedicated clients throughout the Bay Area. Over the years she has developed her own unique style integrating her specialties of Cranial Sacral, Swedish, Esalen and Deep Tissue massage, with Thai facilitated stretch and Hot Stone upon request. One can prepare to relax into her skilled hands and light hearted, nurturing presence. She is attentive with each client to ensure pressure satisfaction and comfort. Each client receives a massage tailored to their individual needs. In her free time, Catherine is a talented Potter, and Musician, actively lives a wellness lifestyle, and is currently developing multiple skills for green sustainable living.
Charles, 

Orthopedic Massage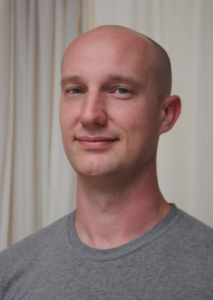 From his first exposure to massage therapy in 1997, to graduating the prestigious Hendrickson Method Practitioner program in 2019, Charles has worked with all types of clients for nearly 23 years. His expertise today is focused specifically on Orthopedic Medical Massage (Hendrickson method) and Muscle Energy Technique. His intuitive understanding of anatomy allows him to isolate and correct imbalance within the musculoskeletal system giving his clients a sense ease of movement and relief from chronic pain. Charles has hands-on experience with how massage affects well being. Staying abreast of the latest in massage science is Charles's sixth sense
Sharon, 

Massage Therapist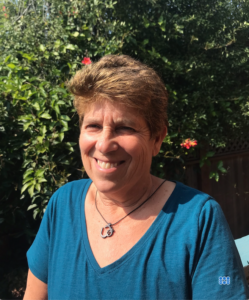 Sharon began her journey with massage in the early 90s helping with hospice. She then branched out into working in spas, fitness centers and providing massage at special events. While having a passion for organic farming, for the last 20 years she has provided massage services to the food healers at the Eco-farm conferences. Her specialties include Shiatsu, Swedish, deep tissue, sports massage and chair massage while continuing to study eastern Ayurvedic massage and principles . She integrates stretching and reflexology while tailoring the service to address her clients special requests. She always considers each massage to be an opportunity to co-create a path to better mental and physical health. Sharons's technique infuses each session with a zenlike rhythmic flow that relaxes even the most stressed nervous system. In her free time Sharon loves to swim, meditate and is an avid gardener who regularly finds ways to trick the squirrels out of eating her avocados.
Susan,
Massage Therapist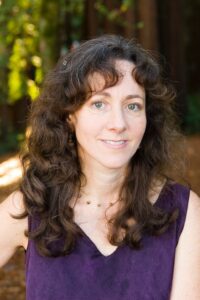 Susan is a dedicated massage therapist who began her healing arts career at SFSU with a degree in Asian Culture and it's Healing Arts. While there she studied Japanese dietary therapies, Qi Gong, Chinese herbology, dance and meditation.  Following college she dove into a massage career developing her specialties in Western Therapeutic massage: Swedish, Aromatherapy and sports massage, as well as prenatal massage and "Tui Na"  or Chinese Acupressure.  Later into her career she began to include Ayurvedic massage and associated therapies after she was introduced to the Science of Ayurveda through Dr. Vasant Lad.  Her sincere respect for Eastern healing infuses her services where she integrates Western with Eastern techniques and weaves Tibetan healing sound therapy and chakra crystals with each customized healing service.
Susi,  ADVANCED PreNatal

Massage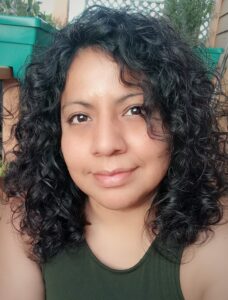 Susi's prenatal massage is enriched by her broad knowledge of massage therapies, her decade of practice as a birth-doula, and her explicit training in prenatal massage therapy. In 2009 Susi studied at the Acupressure Institute, shiatsu, acupressure, & Chinese tui na massage with an interest in women's health. In 2013 Susi studied with Carol Osborne, at Bastyr University's prestigious Penny Simkin Center in Seattle, Washington. Susi learned specific methods for all phases of pregnancy and postpartum, using neuromuscular techniques, lymphatic drainage, and connective tissue massage. In 2014 Susi studied Western massage systems, including Swedish and deep-tissue therapies. In 2016 Susi trained in orthopedic massage at the Hendrickson School obtaining an expert level of anatomical understanding. Susi is an invaluable resource for new mothers. Her prenatal massage is comforting, restorative and deeply relaxing as she combines her depth of skills with a warm and caring personal manner.
Sundi, 

Massage Therapist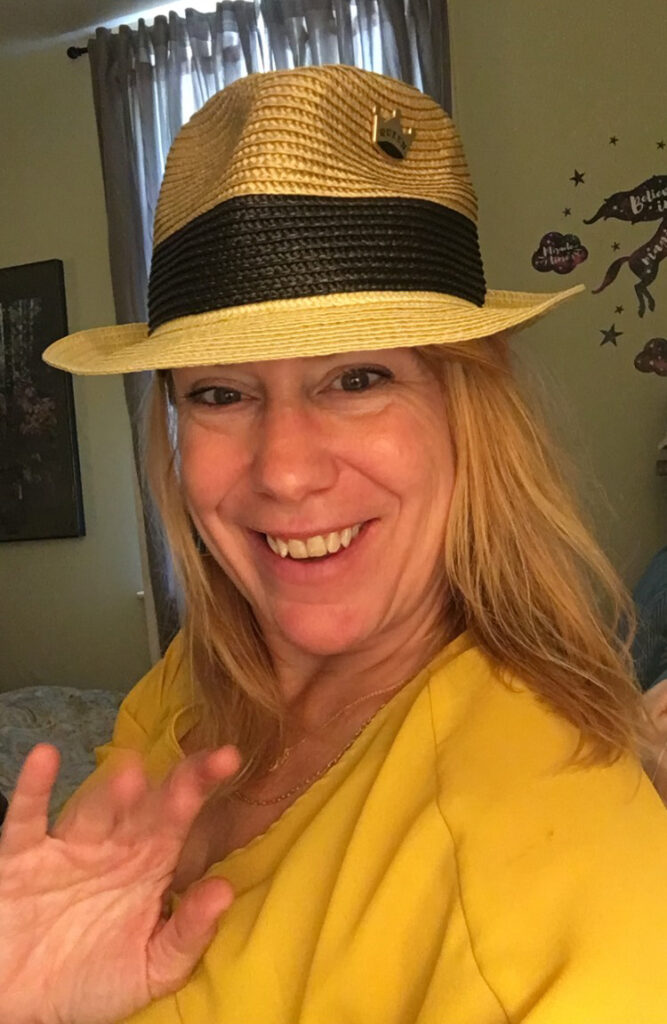 Sundi is a certified massage therapist in the state of CA and has been practicing massage for the last 24 years.  She trained initially at National Holistic Institute in Emeryville, CA and continues to stay abreast training in new and current modalities.  Her passions for holistic healing also led her to study Chinese Medicine and therapeutic healing modalities through the Acupuncture and Integrative Medicine College in Berkeley, CA.  She is well versed in Swedish, Deep Tissue, Myofascial release, sports massage, pregnancy massage, reflexology, and hot stone massage as well Eastern techniques including:  Cupping, Tui na, Acupressure, and Guasha.  Drawing from her knowledge and experience she tailor designs every appointment to accommodate her clients specific needs.  Lymphatic drainage, relaxation, chronic pain, or achy muscles?  She's got you covered!  Sundi's massage can easily help with making healing and restoration a regular part of your self care regimen.
Christina, 

Massage Therapist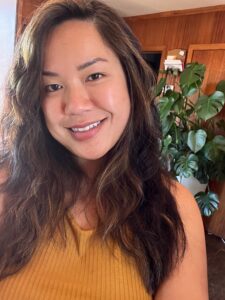 Christina is a talented certified massage therapist & graduate of the National Holistic Institute in Emeryville, CA where she trained for 800 hours in Shiatsu, Swedish, Deep Tissue, Myofascial Therapies & more.  Through her own healing journey, she has found that bodywork is a powerful way to facilitate the release of stress & trauma stored in the body.  She creates a safe space with her kind spirit & therapeutic touch so her clients can relax & let go of whatever no longer serves them.  In this spirit, she has worked with non-profits throughout the East Bay to provide massage for community members with the highest need.  Prior to becoming a massage therapist she was a high school biology teacher & loves to take an investigative & scientific approach to helping relieve people's pain & tension.  Christina is a dynamic & compassionate individual.  She employs a variety of modalities to customize a thorough & relaxing massage session to best serve each of her client's individual needs.
Susannah, 

Massage Therapist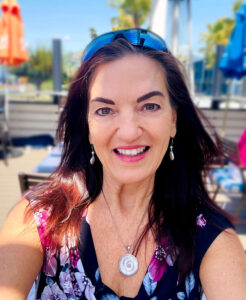 Susannah is a Certified Massage therapist with over 30 years of experience.  From a young age as a dancer and gymnast, Susannah was passionate about how the body works and how to bring it back into a state of balance.  She originally graduated with a BA in Film & Graphic Arts as well as Dance in Oregon. After time in the SF Bay Area, she Certified as a massage therapist at the McKinnon Institute in Oakland.  She is also certified in Ayurveda, nutrition and yoga instruction.  At Sundhari Spa she offers Swedish, Deep Tissue, Hot Stone, Aromatherapy and Ayurvedic Treatments. Susannah specializes in relieving head, neck and shoulder tension.  Whether it's driving, computer work or sport she can find "that spot".  Her loving personality creates a safe and relaxing environment for you to experience full body, mind and spirit release from tension and awaken to a better version of yourself, feeling vibrant, alive, ready and free!