Customize your massage and body treatment.
Our experienced and trained therapists offer a variety of massage disciplines that will be drawn upon to create a custom session for you.
(Please refer to our therapist Bio's for their specialties.)
Disciplines included, but not limited to are: Swedish, Esalen, Deep Tissue, Sports, Trigger Point, Cranial-Sacral, Myofascial Release, Shiatsu, Acupressure, Trager and more. Our goal is to provide you with an unforgettable, relaxing experience. Please let us know, during
the treatment, if there is anything we need to adjust for your comfort.
All of our creams and oils are organic and plant based, made without parabens, phalates, or fragrances. Each spa treatment comes with a choice of an unscented or aromatherapy massage oil.
*Add Muscle comfort, CoPaiba, Arnica, or Deep Blue Rub for extra relief.  Or choose our full bodied Aromatherapy Intensive for Immune strength.  Please refer to the spa menu.
We ask you remember to turn off your cell phones and store with your items. Also, please remember to drink plenty of water or tea following your treatment.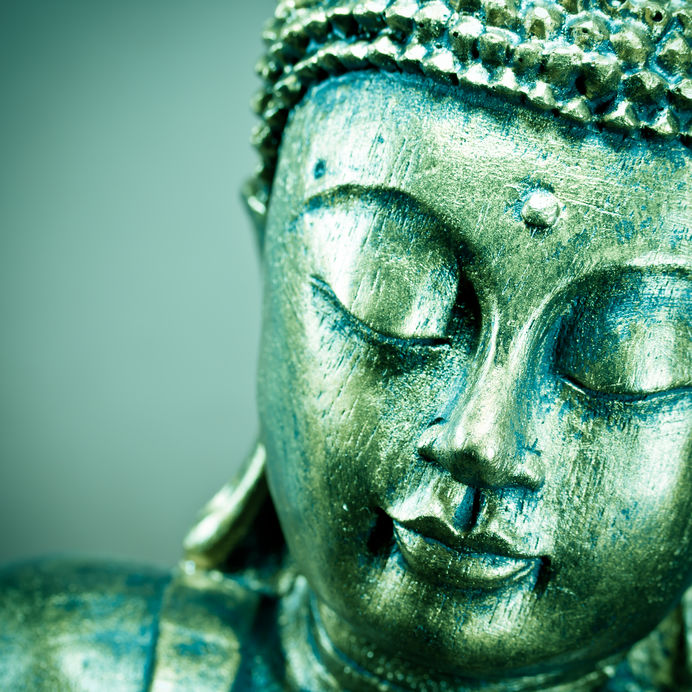 Classic Therapeutic:


60 min

$110

/ 90 min

$140

A classic Swedish-Esalen style massage using long integrative strokes and thorough muscle kneading. Great for relaxing the body, mind, and, nervous system. This massage increases circulation, encourages lymphatic flow and relieves the pressures of daily living. Includes heated hydrotherapy clay packs (optional). Light to medium pressure.
Invigorating Deep tissue:


60 min

$125

/ 75 min

$140

/ 90 min

$160

Our therapists will apply a firm, deeper pressure using various techniques such as Myofascial, Trigger Point, and Sports massage. This massage is great to invigorate tired muscles, stimulate deep circulation, and loosen deeper muscle tension or aid in injury healing. Includes heated
hydrotherapy clay packs (optional). Medium to deep pressure.
River Stone Journey:


75 min

$135

/ 90 min

$150

Take a blissful relaxation journey cradled by river stones. Heated river stones are used to relax the body and help melt away tension and stress. Feel nurtured and renewed by nature through this deeply healing and therapeutic massage. Light to medium pressure.
Mother's Hour:


60 min

$120

/ 75 min

$150

90 min

$180

Comfortably positioned, mothers-to-be may experience a prenatal massage. This massage is designed to improve circulation, reduce edema swelling as well as relieve lower back and upper neck tension. Please approve with your doctor and communicate to your therapist any special requests or needs for your massage.
AromaTherapy Intensive:


60 min

$120

/ 90 min

$150

Enjoy our Classic massage treatment while a customized selection of essential oils are directly applied to the spine, trigger points, and to the palms of the feet and hands. This massage helps ground the nervous system, increases immune strength, and reduce inflammation and stress in the body.
Abhyanga massage:


60 min

$120

/ 90 min

$150

 

An Ayurvedic, East Indian massage ritual customized for your specific body type. We first serve you a Dosha specific tea. During your massage, Ayurvedic essential oils, crystals and sound, along with specific massage techniques and pressure points, are used to balance the senses, heart,
body, and mind. We suggest pairing with the Shirodhara crown treatment for a complete healing experience.
Abhyanga Four hands massage:


60 min

$210

Our Abhyanga, Ayurvedic massage ritual performed by two therapists simultaneously. This four-handed massage turns off the mind and relaxes the body as it addresses the five senses, heart, body, and mind. Be prepared for Bliss. This method of massage is traditionally used in India while performing Pancha Karma healing retreats and is commonly paired with a Shirodhara crown treatment. (See massage enhancements / add-ons)
On Target:


45 mins

$95

This massage is specifically designed to address a focus area of your choice. Associated muscle groups may also be treated to balance compensation.  Includes heated hydrotherapy clay packs.
Chair Massage:


15 mins

$30 

/ 30 mins

$50

No Oil, fully clothed. Walk-in Massage availability may vary.
Massage Enhancements/Add-Ons
Copaiba + Arnica Oil:
$10
Arnica is known to help speed injury healing while Copaiba reduces inflammation.
Deep Blue Rub:
$5
Our Deep Blue Rub, cools acute inflammation while it warms areas of chronic tension.
Aromatherapy custom scent or blends: (complimentary)
Consult with your massage therapist to get the perfect scent for you.
Reflexology: 15 mins
$25
Add 15 minutes of Reflexology to a massage or dedicate 30 minutes to your feet and lower legs. The reflex points correlate with associated systems within the body. Massaging these points helps support the nervous system, detoxification, and circulation.
Classic Dry Brush: 15 mins
$20
Add Dry Brushing to the beginning of your massage treatment to exfoliate surface dead skin cells and encourage lymphatic flow.
Aromatic Salt Glow: 30 min
$65
Your skin has never felt so soft. A blend of Himalayan salt, grains, and a custom essential oil blend will exfoliate and smooth the driest skin. Your therapist won't miss an inch and will seal it in with a luscious body cream.   
Shirodhara Bliss: 60 mins
$120
Nourish the scalp, nerves, brain, and mind with our Shirodhara crown treatment. A warm aromatic herbal oil is poured over the forehead and scalp that calms and balances the mind. The oils are then massaged into the scalp relieving tension and nourishing the hair. This bliss treatment includes a neck and shoulder massage. (recommended, leave the oil in your hair overnight for extended benefits.)
Stone Crop Body Treatment:


50 mins

$115

Feeling dehydrated? Hydrate the skin cells with our stone crop mineral body treatment. This treatment begins with a full-body exfoliation using a sugar/ or salt scrub and then wrapped with a Stone Crop (succulent plant like Aloe Vera) and mineral hydration gel. While your body relaxes, your therapist will massage your head, neck, shoulders, and feet. After the wrap is removed, a stone crop lotion or body oil is applied.  Upgrade option: add AHA Foot Peel
Deep-Sea Meditation:


50 mins

$130

Following a dry brush exfoliation, your body is wrapped in herbal enhanced sea minerals reducing edema and inflammation while stimulating cellular metabolism and detox. While
warmly cocooned, chakra gems are placed upon energy points to balance, and your head, neck, shoulders, and feet are then thoroughly massaged. Followed with a light oil.

Upgrade option: add AHA Foot Peel
AHA Foot Peel: $30
While you enjoy your body treatment, potent plant-based enzymes work wonders to remove unwanted dry skin from your feet. This treatment will stay active over five days revealing the softest feet.